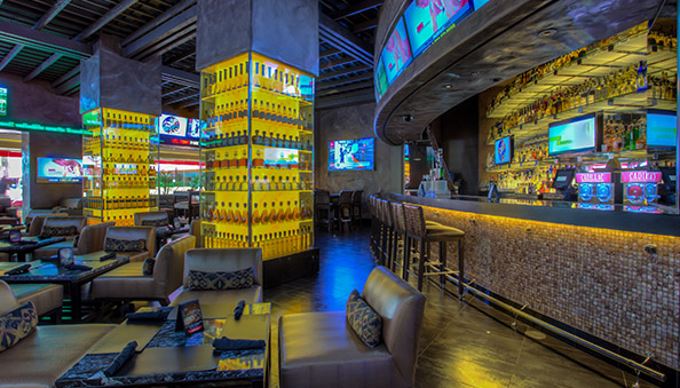 It's Always A Party At Cadillac
Cadillac Mexican Kitchen and Tequila Bar
Cadillac Mexican Kitchen & Tequila Bar is the hotspot for fun, festivity and, of course, Mexican food. In a world of trendy restaurants Cadillac Mexican Kitchen & Tequila Bar has not only survived, but continues to be a local legend. A lively mixture of tradition and Mexican flair, Cadillac Mexican Kitchen & Tequila Bar is where you want to be for an unbeatable meal or an unforgettable party. Over the years, Cadillac has delighted such famous faces as George Bush, ZZ Top, Dan Akroyd, Shirley Maclaine, Billy Joel, Elton John and countless others! Cadillac is the perfect place to fiesta, so grab your maracas and conga down to Cadillac Mexican Kitchen & Tequila Bar for an experience you won't forget and food you'll be craving even longer.
Currently, we have internationally franchised Cadillac Mexican Kitchen and Tequila Bar restaurants in the following location:
Houston, Texas – Terminal A, George Bush Intercontinental Airport
Franchise Criteria
- Minimum of 5 years restaurant/hospitality experience in the market you wish to develop
- Have the necessary infrastructure to support the concept and its development
- Possess local market expertise in areas including trading demographics, codes and regulations and product acquisition
- Culturally aligned with Landry's Inc.
Your potential market must contain demographics to support the concept. For the Rainforest Cafe®, T-REX™ and Bubba Gump Shrimp Co. concepts, this would include high numbers of tourists and families with children.