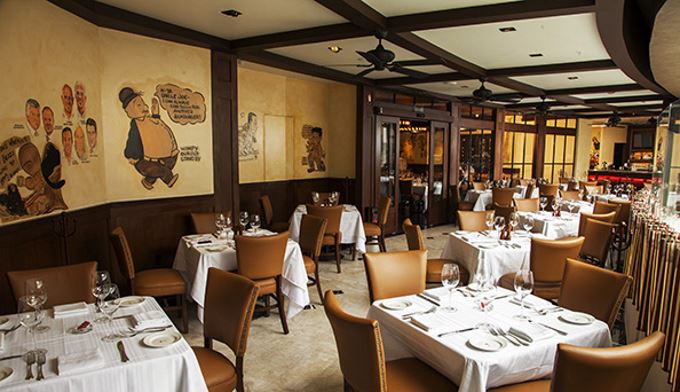 Dine With Us Once And Become Part Of The Family
Palm Restaurant
At The Palm, our philosophy is simple, treat guests like family, serve great food and always exceed expectations.  That philosophy was born in 1926, when Pio Bozzi and John Ganzi opened the first Palm in New York City. From day one, Pio and John shared their commitment to quality and a generosity of spirit with every guest who walked through their doors.  And so it continues today…a place to not only enjoy a spectacular meal but also catch up with old friends, meet new ones, close business deals and celebrate family milestones. The Palm continues to serve as a place where you can take a moment, connect through real conversations and enjoy an exceptional meal with the important people in your life. The Palm is a dining tradition that has been handed down for generations. It's the family you want to visit again and again.
Currently, we have internationally franchised The Palm restaurant in the following locations:
Mexico City, Mexico – Polanco
New York City, New York – Terminal 4, John F. Kennedy Airport
Franchise Criteria
- Minimum of 5 years restaurant/hospitality experience in the market you wish to develop
- Have the necessary infrastructure to support the concept and its development
- Possess local market expertise in areas including trading demographics, codes and regulations and product acquisition
- Culturally aligned with Landry's Inc.
Your potential market must contain demographics to support the concept. For the Rainforest Cafe®, T-REX™ and Bubba Gump Shrimp Co. concepts, this would include high numbers of tourists and families with children.