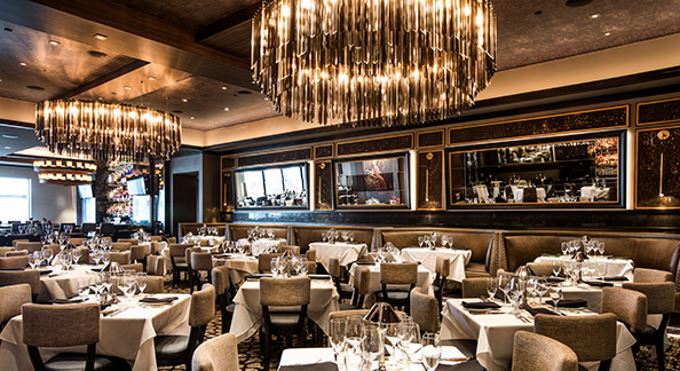 An Unparalleled Dining Experience
Mastro's Steakhouse
Mastro's collection of sophisticated Steakhouses and Ocean Clubs has brought it's masterful combination of world-class service and highly acclaimed cuisine refinement. Experience the good life in an elegant and energetic atmosphere. Enjoy live entertainment at the bar seven nights a week while sipping on hand-crafted cocktails and eclectic wines. Mastro's is committed to delivering an unforgettable experience, every time. A trip to Mastro's Steakhouse is a culinary adventure of pure refinement and excellence. Recognized among the nation's most extraordinary restaurants. The menu features 16 different steaks and chops-ranging from an eight-ounce petite filet to a 48-ounce double cut porterhouse-and an array of fresh seafood selections
Franchise Criteria
- Minimum of 5 years restaurant/hospitality experience in the market you wish to develop
- Have the necessary infrastructure to support the concept and its development
- Possess local market expertise in areas including trading demographics, codes and regulations and product acquisition
- Culturally aligned with Landry's Inc.
Your potential market must contain demographics to support the concept. For the Rainforest Cafe®, T-REX™ and Bubba Gump Shrimp Co. concepts, this would include high numbers of tourists and families with children.