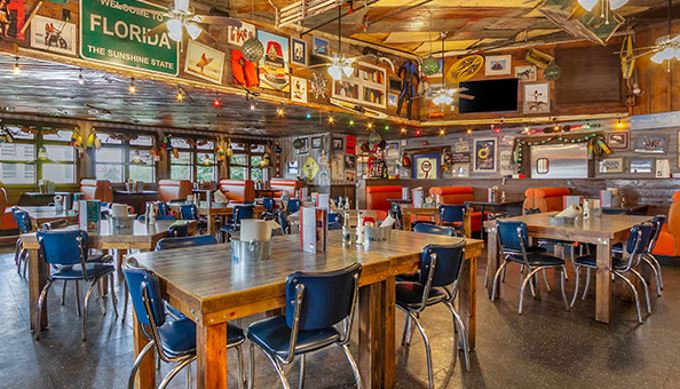 Peace, Love & Crab!
Joe's Crab Shack
Joe's Crab Shack opened its first location in Houston, Texas in 1991 and offers a variety of favorites from all parts of the sea and shore. From its extensive menu, guests can choose from buckets of seasonal seafood, fried shrimp platters and fish dishes, as well as options from the "mainland" that include steak, sandwiches, and chicken. Guests can indulge in oversized and creative cocktails, such as the Shark Bite which is playfully garnished with a shark toy. Since its inception, Joe's popularity has stemmed not only from its menu, but also its retail store. With various pieces of merchandise for purchase, including the ever-popular tie-dye T-shirt with the phrase "Peace, Love and Crabs," Joe's has become synonymous with the word "fun."
Franchise Criteria
- Minimum of 5 years restaurant/hospitality experience in the market you wish to develop
- Have the necessary infrastructure to support the concept and its development
- Possess local market expertise in areas including trading demographics, codes and regulations and product acquisition
- Culturally aligned with Landry's Inc.
Your potential market must contain demographics to support the concept. For the Rainforest Cafe®, T-REX™ and Bubba Gump Shrimp Co. concepts, this would include high numbers of tourists and families with children.