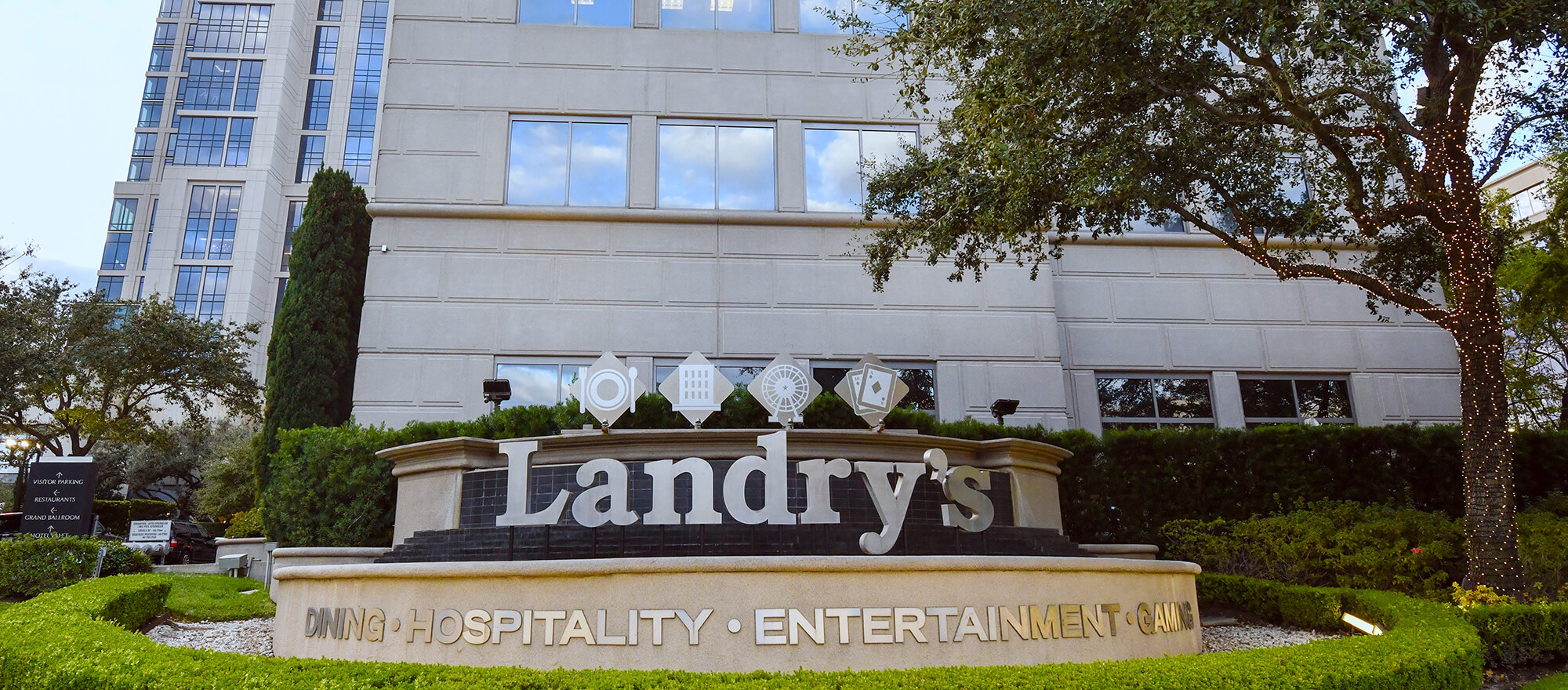 ABOUT US
Landry's - Finding Success on All Fronts
With an exciting story that moves from 1980 as a Gulf seafood restaurant in Katy, Texas, all the way to a thriving company with globally-recognized restaurant and entertainment brands, Landry's has dazzled the business world.
Landry's Story
With a host of concepts flourishing across the nation and around the world, Landry's, Inc., through its subsidiaries and affiliated entities, continues to find success on all fronts. Landry's is no stranger to accolades – we have seen numerous honors over our three decades. That's not to mention the multitude of awards the individual concepts owned and operated by our subsidiaries and affiliated entities have received from newspapers, food critics and other establishments. The Post Oak Hotel at Uptown Houston is the city's only AAA Five-Diamond recipient. The Golden Nugget Lake Charles and Las Vegas as well as the San Luis Resort in Galveston have received the AAA Four-Diamond award to top off the list.
Our group's unstoppable momentum has helped us rise through the ranks of our competitors as Landry's brands sprang to life all over the map. This has been a constant throughout the years. When we were publicly traded, we were often called a "darling" of Wall Street. Now, as a privately-owned company, our vision is as clear and bold as ever.
Our Philosophy
With its multiple-concept approach, Landry's appeals to customers of all ages, backgrounds, income brackets and interests. The Company seeks to set industry standards, not follow them.
Landry's locates its restaurants close to major retail, convention, entertainment and business centers, as well as at historical and waterfront sites.
The Landry's culture motivates employees to achieve their full potential. They're challenged to improve through leadership, focus, intensity and persistence — and to create a work environment of pride, honesty, integrity and loyalty. Innovative training programs designed to strengthen the Company's management foundation also encourage employees toward career growth.
Fertitta believes in a hands-on approach focused on service, quality and profitability. Landry's staff is a winning team committed to high standards, which they achieve through good organization and communication.

Everyone here embraces a clearly understood goal: to exceed expectations.